The Aukey GH S5 gaming headset is a USB gaming headset which was built with the intention of providing a good quality, comfortable sound experience at an affordable price. And this one definitely delivers on that experience. On the outside, you have a professional looking headset. On the inside, you get a decent sound quality on a budget.
---
At a Glance
Product: Aukey GH S5
Manufacturer: Aukey
Where to Buy: Amazon
My Rating: 7 out of 10 – Recommended
Pros:
A good-priced headset that does the bare minimum for gaming
Virtual 7.1 Surround Sound
Excellent Sound Quality
Comfortable ear cups that fit almost every head
On-cable volume control lets you easily adjust the sound on the fly
Cons:
It's very big!
Microphone is not very flexible
Very short cable
---
Gaming headsets have gotten a whole lot better since the first days of online gaming (do you remember that old Xbox 360 headset that came with the console? Because I sure do!) They add a sense of immersion with a unique sound quality over speakers. They cancel out a ton of outside noise. Plus, they also let you trash talk others online. I've never looked back once I invested in a gaming headset.
If you really want to get the most out of your gaming sessions, you'll definitely want to invest in a good gaming headset. Here are a few things to know about the Aukey GH S5.
Look and Feel: Big, yet Comfy to wear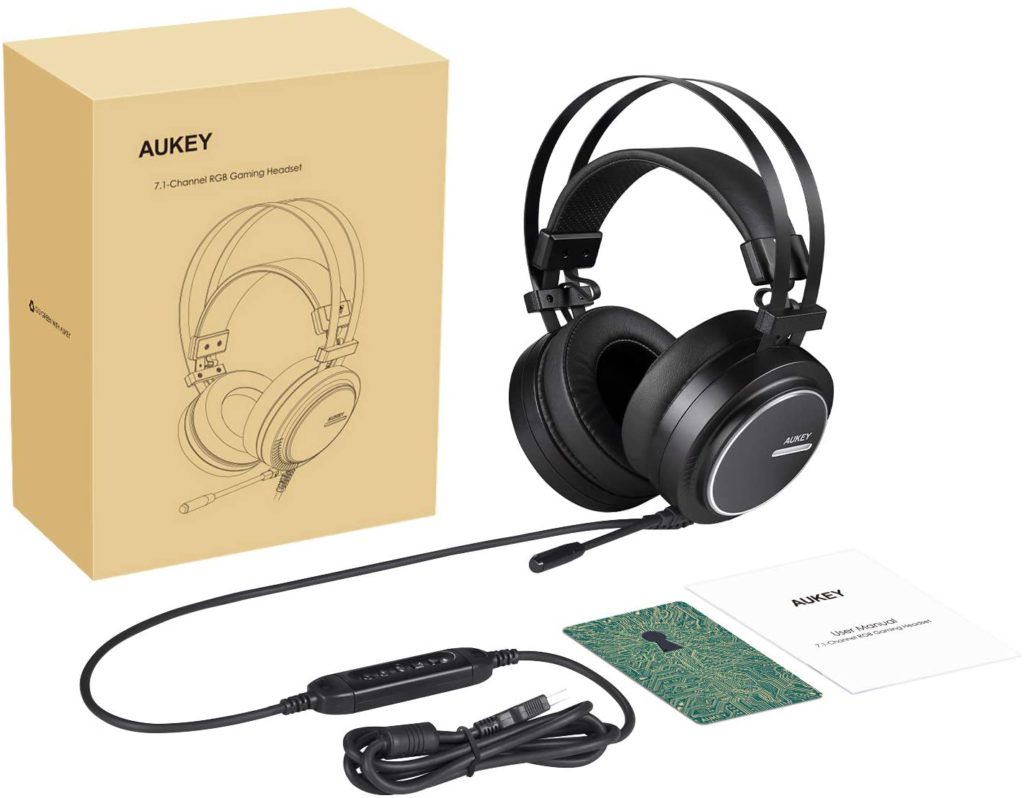 First off, let me say that this thing is huge compared to other headsets. Especially the earcups. This headset has a lot of cushioning on the ear cups, perhaps even more so than any others out there. It has a "memory foam" feel to them, and so it doesn't feel as though it is squeezing against your head. The ear cups cannot rotate or swivel like some of the other headsets I have used, unfortunately. That being said, it can be uncomfortable to those who were glasses.
The headrest, just like the ear cups, is made of a synthetic leather material, except with some little hole patterns on the underside, perhaps to help ventilate during long gaming sessions. It is a two piece design, with a metal frame on top, and the inner cushion which literally sits on your head. It is also adjustable to your comfort level.
The cable is made of the typical vinyl shielding that is common with most headsets. It is a very short cord when compared to other headsets. The headset connects to a USB port.
One of the things I like is the integrated volume control on the cable, which has 5 raised buttons, which let you adjust sound volume, mute the microphone, toggle Virtual Surround settings, and cycle through RBG lighting effects.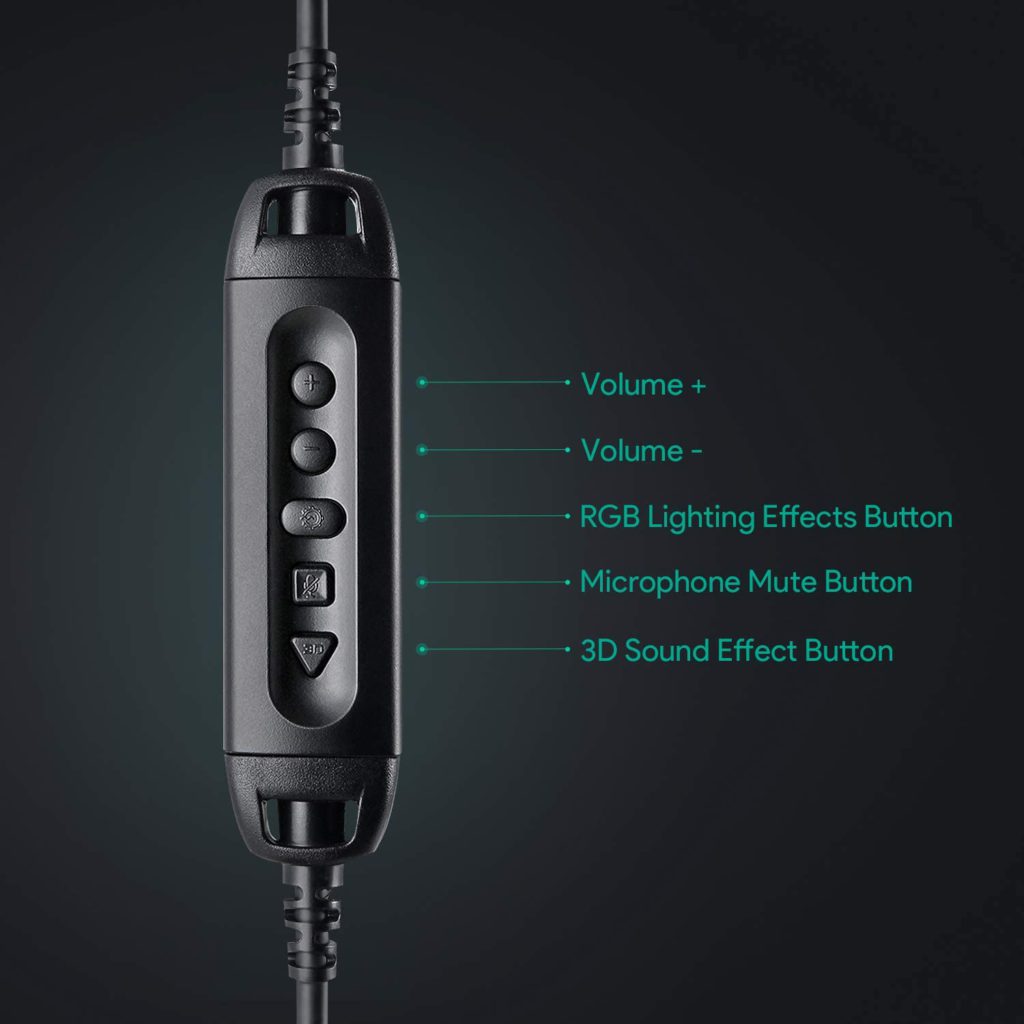 Overall, I found this to be a pretty good headset. You can play for quite some time, but the heavy weight may turn some away. For me, having a comfortable headset is essential for any long gaming sessions.
Connectivity/Compatibility
As this headset has a USB connection, you can simply plug it into your system and you are good to go. Since the cord is short, you may need an extension if you plan on hooking it up to a console.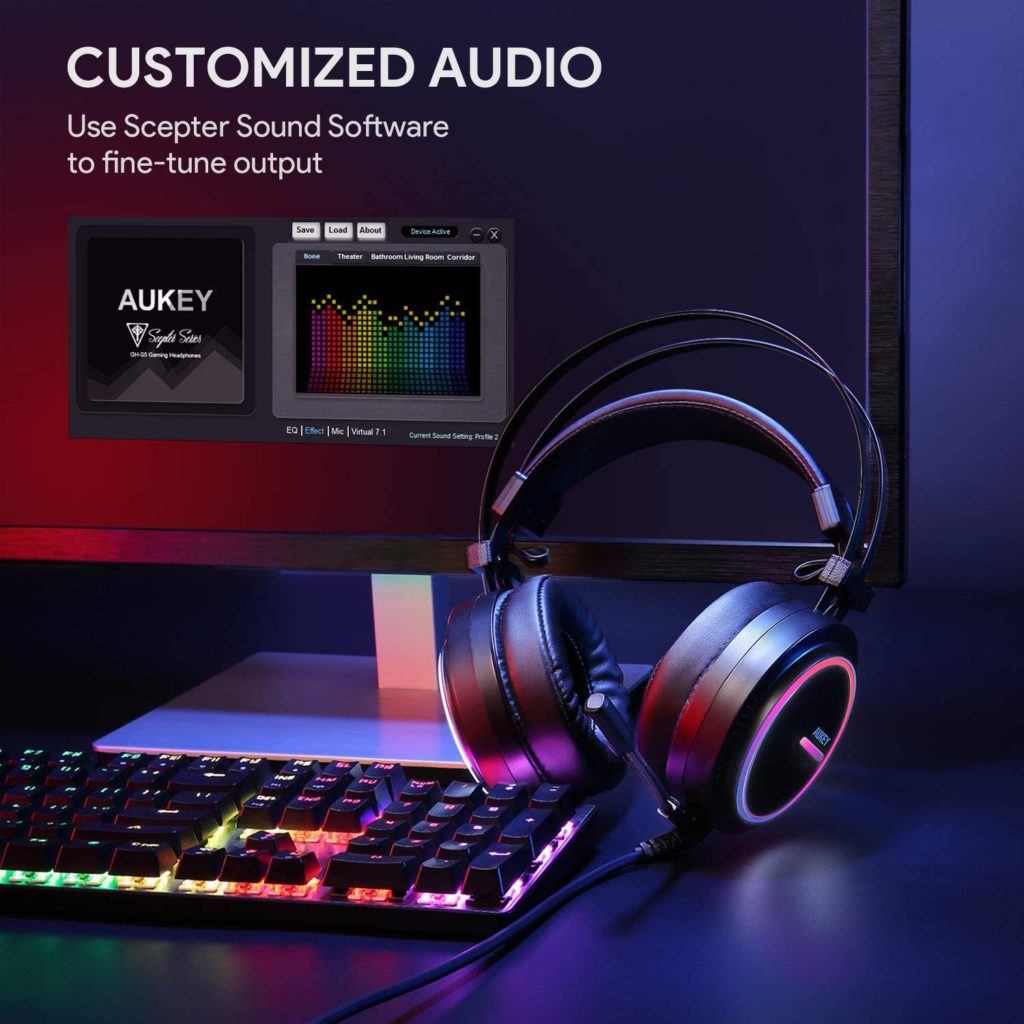 This headset can be used with PC and PlayStation 4. The headset can be used with a driver that can be downloaded, which allows you to customize the sound-related settings and features. While the driver is not required for your headset to work, I personally recommend using it if you have a Windows PC, as it definitely gives you a little more bang for your buck.
Sound Quality
The best thing I like about this headset is the way it fits around your ears. I find that it does a good job of blocking out most background noise, which makes it great if you are living in a household of several people; You wouldn't want to hear your roommates in the next room! Plus, by using a headset, you won't keep your folks awake with any late-night gaming sessions.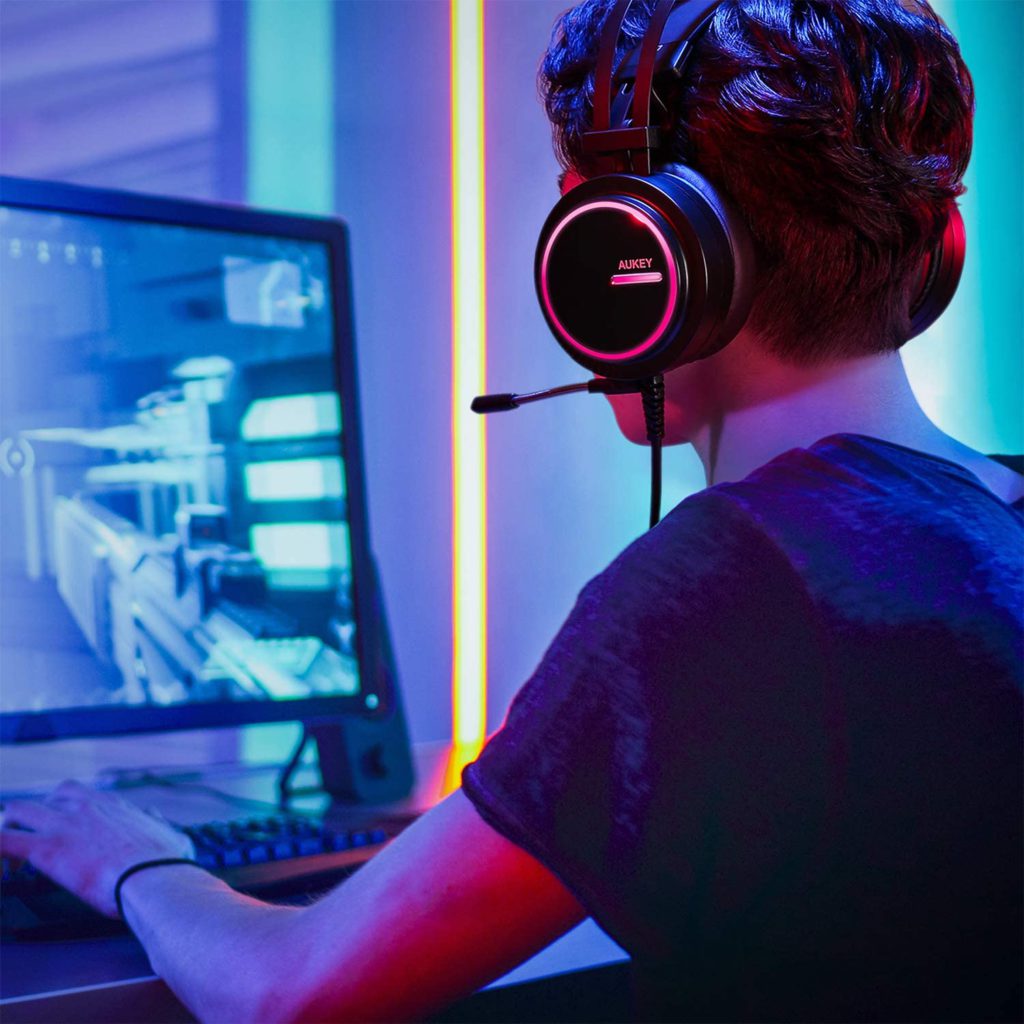 Perhaps the best thing that sold me on this headset is the volume control on the headphone cable. This dial adjusts the game's volume with a quick button press. This is very convenient for those who wish to have easy access to muting their game. As I use Windows, I find this very convenient compared to alt-tabbing out of a game and clicking on that pesky speaker icon!
Microphone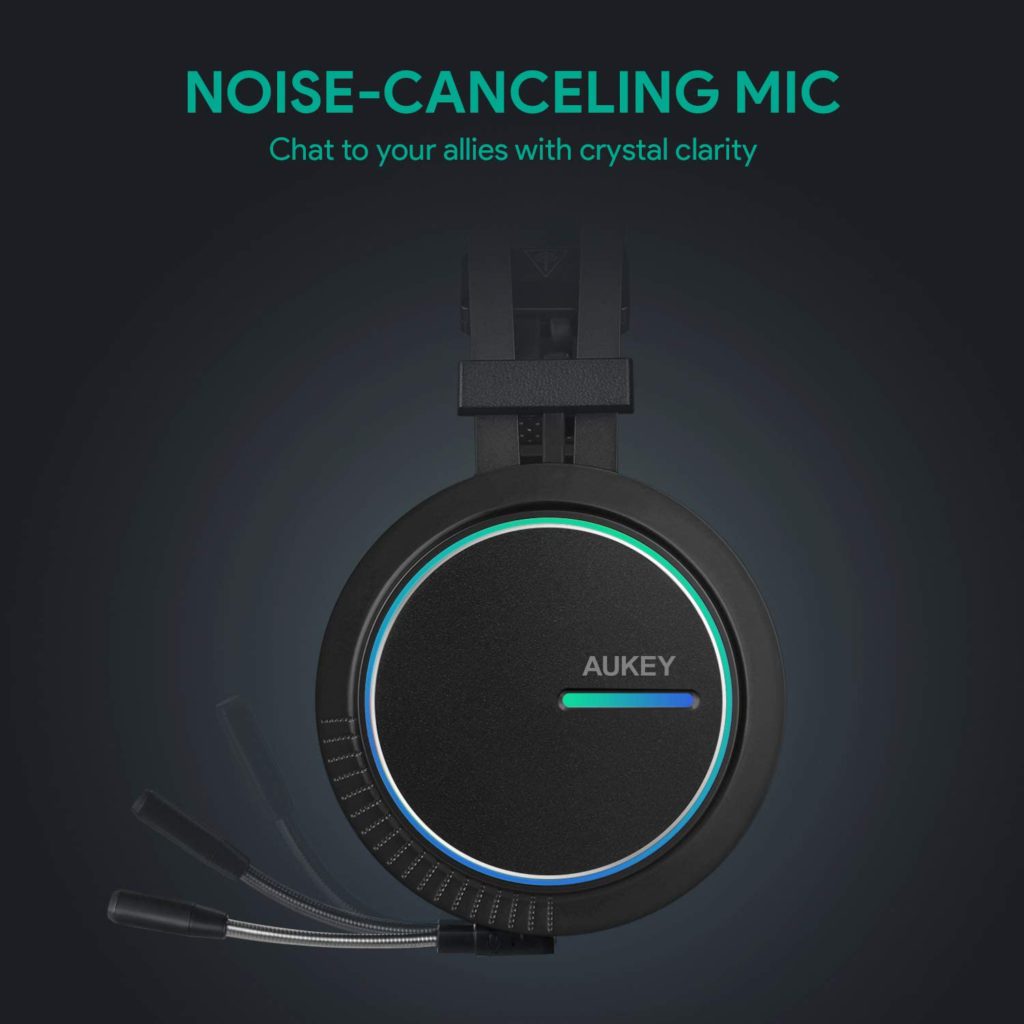 First off, the mic is fixed to the ear cup, so it cannot swivel out of the way when not in use. Second, due to the nature of an omnidirectional mic, it can pick up unnecessary noise while chatting, such as typing on a keyboard. On the plus side, the mic can move to ensure that you can communicate clearly.
Is it worth the Price?
Just like the cars we drive, gaming headsets come in all shapes and sizes, and their price tags are no different! The Aukey GH S5 headset is cheap, no doubt about that. This headset is made for people who aren't looking to spend big bucks on a high-end gaming headset. The LED lights are pretty cool, but honestly, it feels like a gimmick for some. It does not serve any other purpose than to cycle through colors.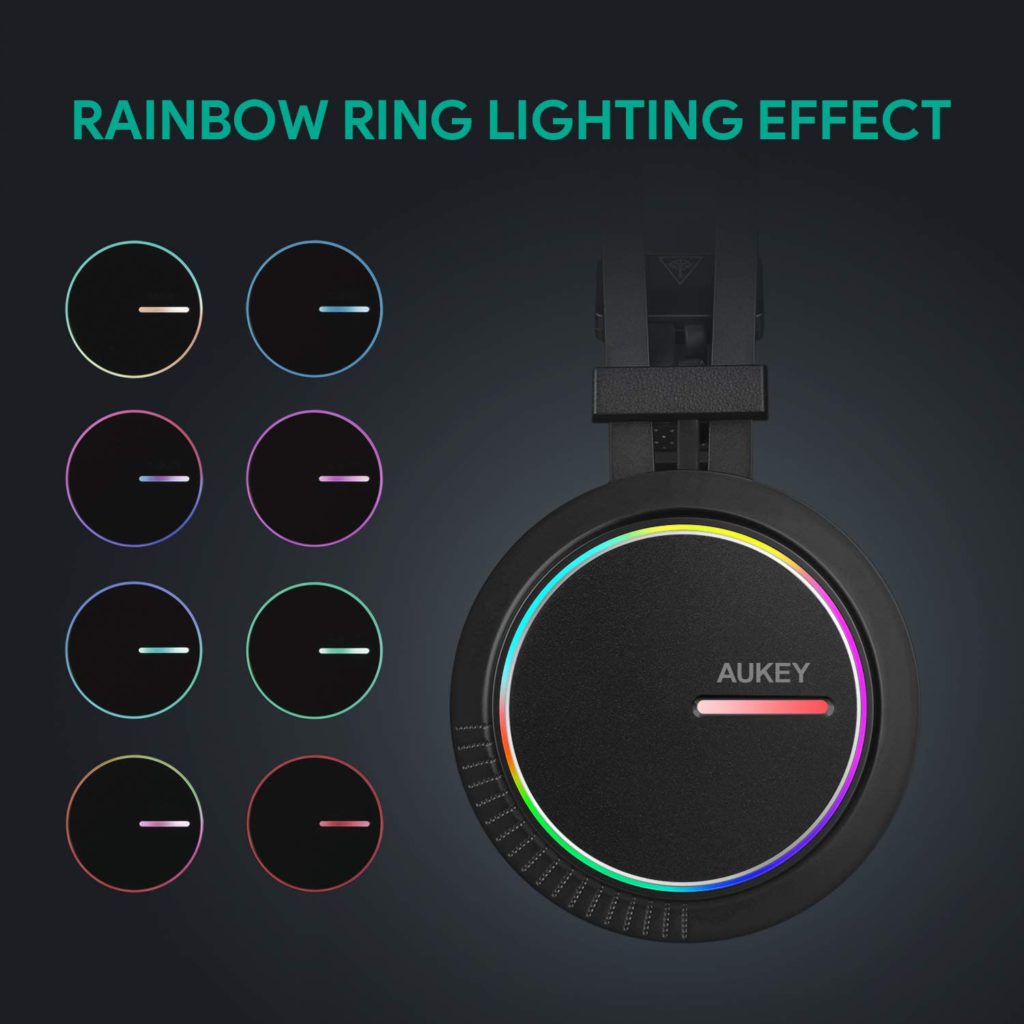 The Final Word / Verdict
To sum things up, this is not a perfect headset, but it certainly feels like a professional gaming headset without breaking the bank. It is cheaply made, which can be reflected in the price, yet the sound quality is good and clear. I find that this headset is ideal for those who are only looking for a headset that does the job. Based on the 40+ reviews on Amazon, it's safe to say that many gamers really enjoy this headset.
I hope you have enjoyed my review of the Aukey GH S5. If you have any questions, feedback, or requests, feel free to let me know in the comments below!
---
Related Reviews