The Best Pokemon Go Accessories in 2021
In this post, we will be talking about some of the best Pokemon Go Accessories in 2021, the way they can help you get the most out of your gaming sessions, and other things to consider when shopping around.
Pokémon Go is a fun game that has been around for quite some time, and now that it has been about 5 years since launch, we now have a slew of accessories to use. Some will make it easier to hatch eggs, catch Pokémon faster, and even automate the collection of PokéStops items, while others may allow you to charge your phone as you go.
Read on to see how you can make catching Pokemon a lot easier!
Things to Consider when Looking for Accessories
Before you click that 'Buy Now' button, you may want to consider the following factors. The last thing you want to do is to buy something that just doesn't do the job well.
Price
It is always essential to consider the cost when buying anything online. When it comes to accessories, they all should be able to do the job as advertised, but there are some that have bells and whistles that can cost more. Thankfully, Amazon gives you the option of comparing prices from various sellers, and settling on the most favorable one.
Brand
Another thing to check is the brand name. In general, I have always had a good experience with the official sellers, but sometimes, there are some third party sellers out there that may offer a similar product, maybe for cheaper? That being said, it is always a good idea to understand the brand so as to make the right choice.
Function
Perhaps the best thing to consider is the actual functionality of the accessory; does it do the job as advertised? You can always check out reviews and videos on the accessory, and they can give you some details on how they work.
Customer Feedback
Most of the time, online shoppers will leave feedback on a purchase, especially on Amazon. The reviews are typically visible on the main store page, and looking at these is a good idea to see if this particular product is still worth your time and money.
The Best Pokémon Go Accessories at a Glance
As of writing, here are some of the best Pokémon Go accessories that I could find out there. As I mentioned earlier, it is always a good idea to consider the price and value of what you are getting, as well as the average rating.
Please note that some external links on this page are affiliate links, which means if you click them and make a purchase, we may receive a small commision. Please read our Affiliate page for more details.
---
Pokémon Go Plus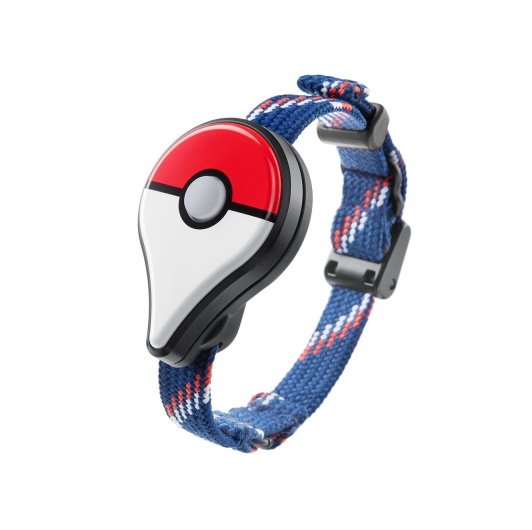 Let's start the list off with the official accessory for the mobile game.
The Pokémon Go Plus is a small Bluetooth device that links up with your phone, and allows the game to run in the background. It is a small piece of plastic that comes included with a wristrap, but you can also just carry it in your pocket.
It has a blinking button light and vibrates to alert you to nearby Pokémon and PokéStops, and with a single button press, allows you to catch Pokemon and collect items.
Perhaps the main selling point for this device is the ease in which you can now collect both Pokémon and items. It automates the one thing that usually takes up a lot of your time in the game, allowing you to do other things while still playing the game.
It's really helpful during community days, when you want to catch a massive number of Pokemon all in one sitting.
The one downside is that it has a CR2032 battery which, when dead, will have you buying replacement batteries. But for what the device does, the battery does take a while to deplete.
You can read my full review here.
---
PokeBall Plus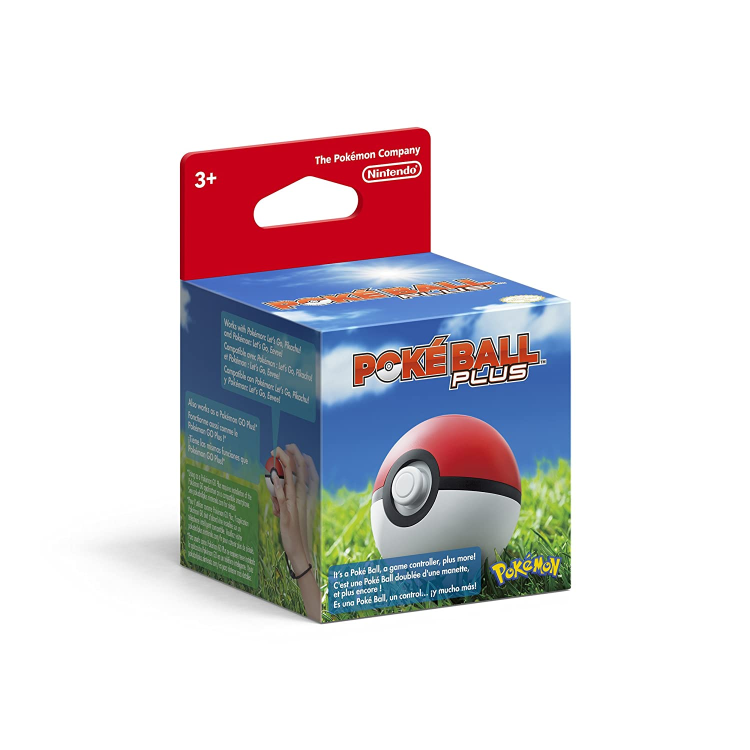 Essentially the successor to the Pokemon Go Plus, the PokeBall Plus does essentially the same thing, but has a few extra features that might make it worth the upgrade.
For starters, it can be used as a Joy-Con when playing Pokemon Let's Go Pikachu/Eevee, allowing you to mimic throwing the ball just like in the games proper, and each new one is sold containing Mew, the mythical Pokemon that cannot be officially caught in the game.
Secondly, this device has a rechargeable battery inside, which means you no longer have to shell out cash to buy spare batteries.
That being said, it is a lot more expensive than the original one, and unless you are into gimmicks, you have a rather large colorful ball that you have to carry around in public.
---
Pokemon Go-tcha Wristband
For those who would rather not deal with the official products, this is a good alternative. The Go-tcha Wristband is a Bluetooth device that functions exactly like the Pokemon Go Plus, with the major difference being automation.
Once powered on, connected to your phone, and synced up with the game, the device will automatically spin PokeStops and catch Pokemon for you, meaning that you literally won't have to do anything once you have it running.
The game plays itself, simply put. In fact, you could even take it with you to work, and no one would ever suspect that you are playing a game. This device even has a rechargeable battery, unlike the official device.
This, along with the automated features makes it a big recommendation in my books. In fact, this is probably the first among many copycat devices out there, all claiming to provide the same "autocatch" feature that this one has.
---
Battery Backup
When I started playing Pokemon Go all those years ago, the one thing that I really noticed was how much faster my phone battery was draining. Mind you, at the time, my phone was getting on in age, so it was likely that it was an old battery trying to keep up.
But in spite of newer phones on the market, boasting bigger and better batteries, the app is still a performance hog. Pokemon Go is a GPS-based game that also requires a constant internet connection, both of when combined with a phone that remains powered on the whole time, results in a phone working very hard to keep the game running.
As a result, the battery drains at a much faster rate than other games.
To keep yourself from running out of juice, I find that bringing along a portable battery pack is a good idea. Perhaps the only real downside is the added weight in your pocket or bag, and the need for cables to charge your phone, but what you get is just that; a backup source when you need it.
---
Popsocket
I'm not usually the kind of person who carelessly handles their phone while on the move, but when I saw things like the Popsocket come out for phones, I had a slight breath of relief.
Dropping your phone can be one of the worst things to happen, because in spite of any protective cases or screen protection, you can never tell if that drop is going to be the one that cracks your phone.
This little accessory simply adheres to the back of your phone and provides a little extra grip that will really help you handle your phone a lot better than without. Some of them can even double as a little kickstand for when you want to watch videos.
If you have excitable kids with phones, this might help give you some extra peace of mind.
---
Bluetooth headphones
I have to admit, I typically play Pokemon Go with the sound muted. Not only because it helps save on battery life too, but I've already heard all of the sounds and music. And until the developers add a little more variety to the soundtrack, I would rather listen to my music and podcasts.
Bluetooth headphones are getting to be pretty popular, especially now that a lot of phones these days don't come with a dedicated AUX port for wired headphones. Make sure to check if the headphones are compatible with your phone before buying any.
---
Anyways, that's about all I have for now. I hope that this post helps you out. Have you already tried out any of the above? If you have any questions or thoughts to share, feel free to leave a comment down below.
Best of luck and, as always, happy gaming!
~ Ken