The Best N64 Joystick Replacement Parts
In this post, we cover the best N64 joystick replacement parts for your old controller, how to fix your joystick, and a list of other options to consider.
I've been getting back into old school retro gaming, in particular, the Nintendo 64. It's one of my favorite consoles out there, and one that made my childhood. But after many decades of using the same controllers, I've noticed that my joysticks just don't feel right anymore. They're wobbly and almost feel as if there's no resistance when pressed. I've even noticed while playing Super Mario 64 that you can only do a slight walk instead of a full on run. And in a game where jumping and platforming are critical, this can make your gaming experience a real drag.
The problem with retro gaming is that you're working with old consoles and hardware that will inevitably experience some wear and tear over time. This applies to controllers especially; they are, after all, the one thing that gets its fair share of use (and abuse, if you are the controller-throwing kind of gamer)
However you like to care for your gear, there will come a point in a controller's life when the buttons and joystick may not work as well as they used to.
So, what do you do with your aging controller? You have a few options:
Repairing your existing controller
Buy a replacement controller
Keep using the same broken controller
Now obviously, that third option is not ideal, because you're stuck with no real solution. So let's skip that and get straight into the ways you can resolve your joystick issues.
Option 1: Repairing the N64 Controller
A worn down control stick is probably the worst thing to have while playing on the N64. That knobby little stick will feel loose and fail to properly register analog movement. Best case is, you have to push it harder to make your characters move, and the worst case is not being able to do sensitive controls, such as walking or aiming.
This video below best shows how to repair the N64 joystick. It's a long video, but about 7 minutes in, the author shows how to disassemble the controller.
The best thing about the N64's control stick is that it is a self contained module. Apart from three screws and a connector, there's literally nothing else that needs to be disassembled in order to fix the control stick. You could essentially buy a replacement module, and install it back into your controller, and you're good to go.
One thing I should mention; make sure you check to see if your controller's joystick is soldered on. If this is the case, it may be harder to replace or repair your joystick without potentially breaking it.
Things to Consider when finding a Joystick Replacement
Before doing any buying, it is very important to take a look at the following factors when buying replacement parts for your controller. The last thing you need is to order a part and find out that it doesn't quite do the job.
Price
Price is always among the most important factors to consider when buying anything online, not just joystick replacement parts. If you are looking for a part that does the job, with no need for bells and whistles, it's unnecessary to buy a product that costs more than the others. With Amazon, thankfully, you are able to compare prices from different sellers and settle on the most favorable one.
Brand
The other thing to check when buying a part from Amazon is the brand name. In general, I have had a good experience with Hyperkin when it comes to Nintendo peripherals. Different sellers sell a number of different brands out there, however, and it is important to understand each brand in order to make the right choice.
Function
Perhaps the most important thing to consider is the functionality; does it do the job? In general, some joysticks can be more sensitive than others, while most try to replicate the original controller as best as possible. You can always check the specs of a part and compare it with others.
Customer Feedback
Most online shoppers leave feedback when they buy on Amazon. The reviews are always displayed on the product page, and looking at these reviews is a good idea to see if the particular part you are looking to buy is a good or bad one.
The Best Joystick Replacements at a Glance
Below are some of the best N64 joystick replacement parts I could find out there, as of writing. Just as I mentioned earlier, it's a good idea to consider the price and functionality of the replacement part, as well as the brand name and the average rating.
---
RepairBox Replacement Joystick for N64
Brand: RepairBox
Review Price: $13
Average Customer Rating: 4 stars, out of 406 ratings
I found this one to be the cheapest one out there. No extra bells and whistles, this joystick does the job of the original N64 joystick, and only that.
---
N64 Replacement Joystick GameCube Style, High Sensitivity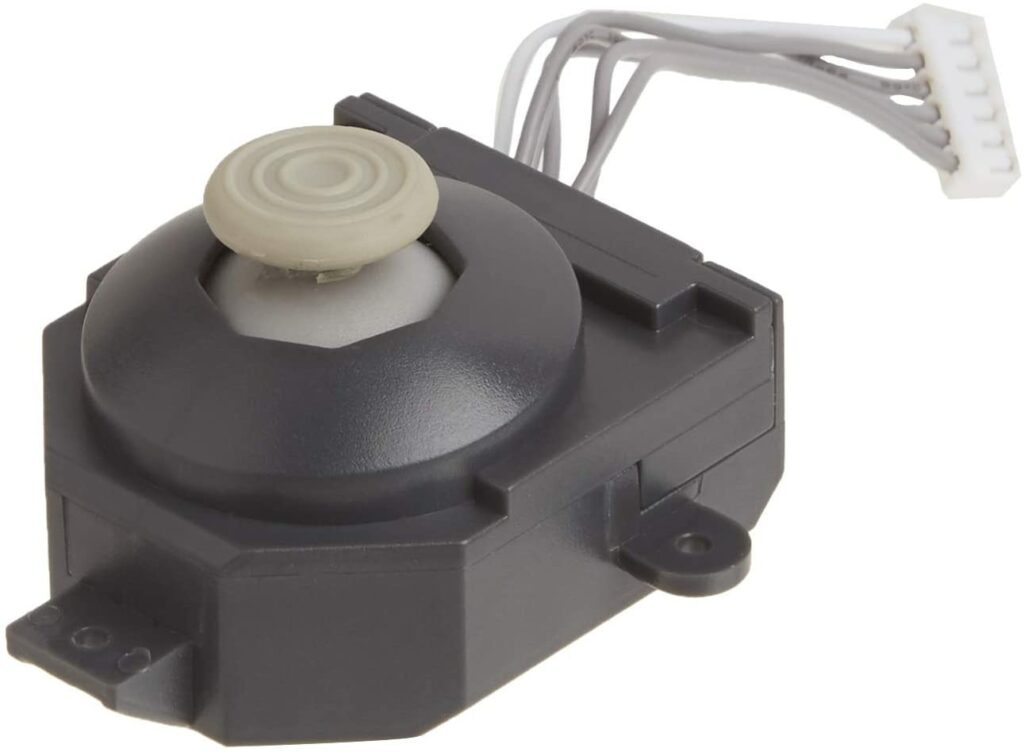 Brand: RepairBox
Review Price: $13.85
Average Customer Rating: 4.5 stars, out of 772 ratings
Also from RepairBox, this joystick replacement delivers the look and feel of the Nintendo Gamecube's joystick, so if the idea of using such a joystick on your N64 controller appeals to you, this may be worth a try. Easy to install, this stick was designed for the official controllers as opposed to third party ones, so keep that in mind.
---
Deal4GO New Analog Joystick Thumbstick Replacement for Nintendo N64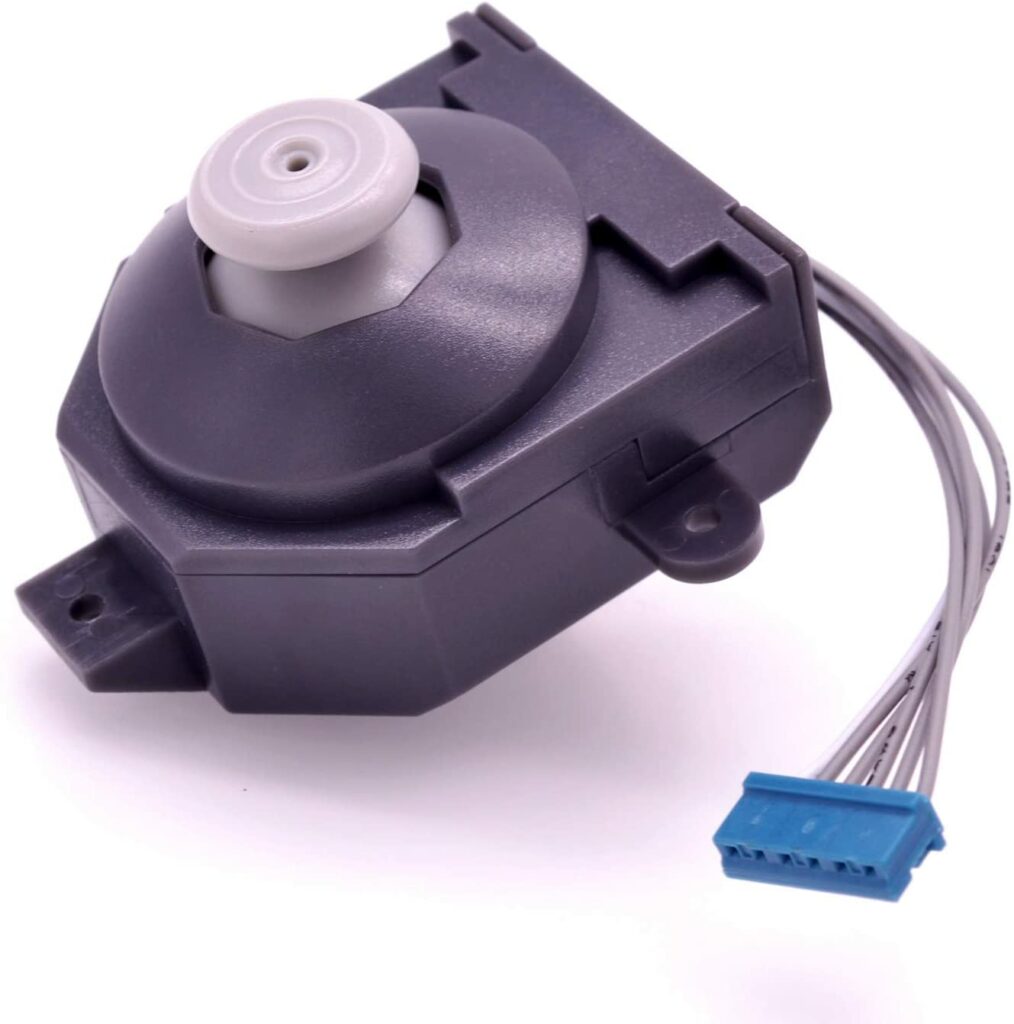 Brand: Deal4Go
Review Price: $18
Average Customer Rating: 4 stars, out of 28 ratings
Just like the others on this list, this replacement part does exactly as described, but I have noticed that the asking price is a little higher than the others on this list. There's not many reviews out there on this part, but they seem to be divided between good and bad experiences, so your mileage may vary.
---
Hyperkin Replacement Joystick for Nintendo 64 Controller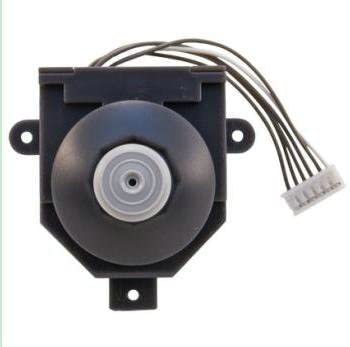 Brand: Hyperkin
Review Price: $15
Average Customer Rating: 3.9 stars, out of 36 ratings
Another solution from Hyperkin. From what I've found, this joystick appears to be a little bit sensitive, which can make playing certain games a little challenging, but otherwise, does the job. Perhaps due to the sensitivity, I've heard that some competitive gameplay may wear these joysticks down faster, so be careful with this one.
---
Old Skool N64 OPTICAL REPLACEMENT JOYSTICK "SHARPSHOOTER" for N64 Controller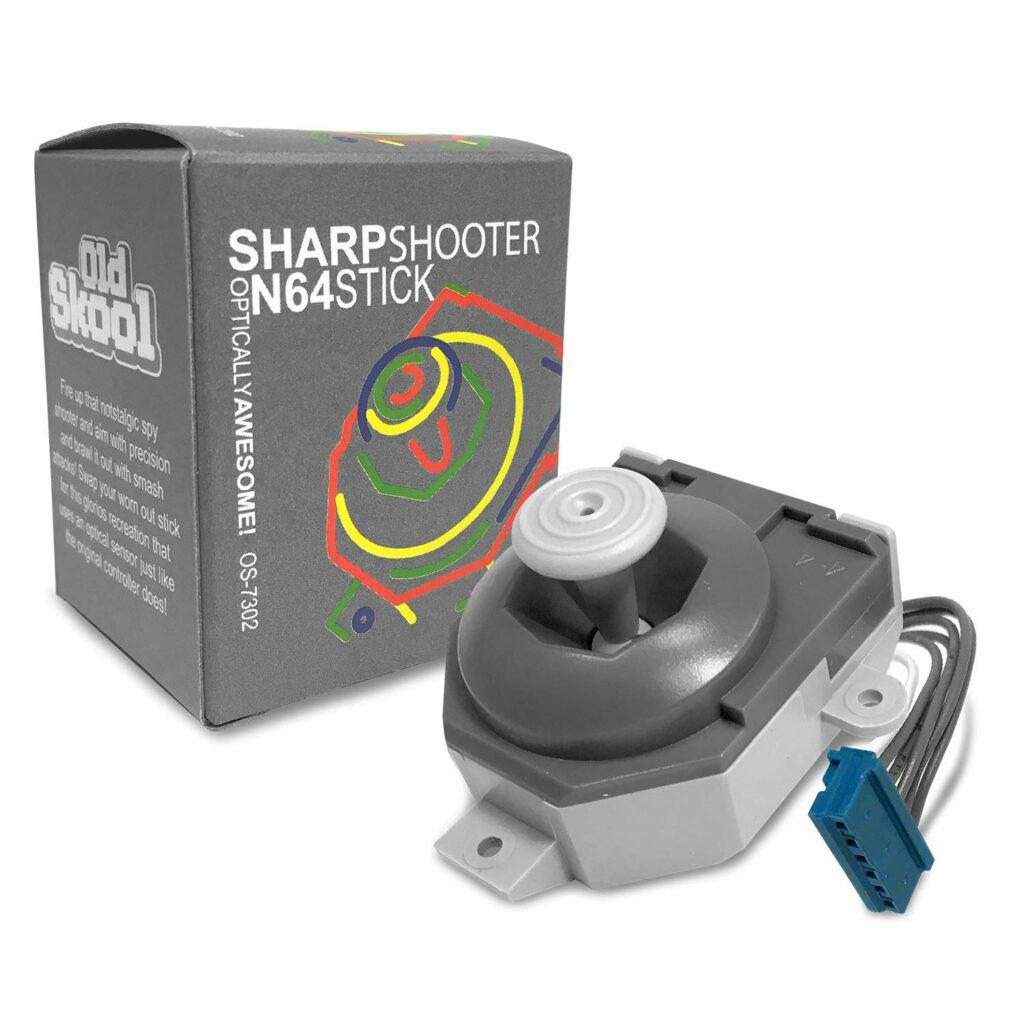 Brand: Old Skool
Review Price: $20
Average Customer Rating: 4.1 stars, out of 69 ratings
This is another pricey joystick replacement. To be honest, you might be able to buy an actual controller for about the same price. But if your heart is set on keeping your old controller, this is the one with the highest star rating.
---
Getting a Replacement N64 Controller
If the idea of popping the controller open and taking it apart isn't your thing, that's okay. You can always opt to buy a replacement controller, there's absolutely no shame in doing so.
The only thing to note is that it generally costs more to buy a new controller as opposed to buying the replacement part, so keep that in mind if money is a concern.
I've always enjoyed using Amazon to buy controllers, because they offer some of the best deals and shipping options, especially if you subscribe to Amazon Prime.
Below are some of the best N64 controllers I could find out there, as of writing. Just as mentioned above, it's a good idea to consider the price of the controller, as well as the brand name and the average ratings.
---
Classic N64 Controller, by kiwitatá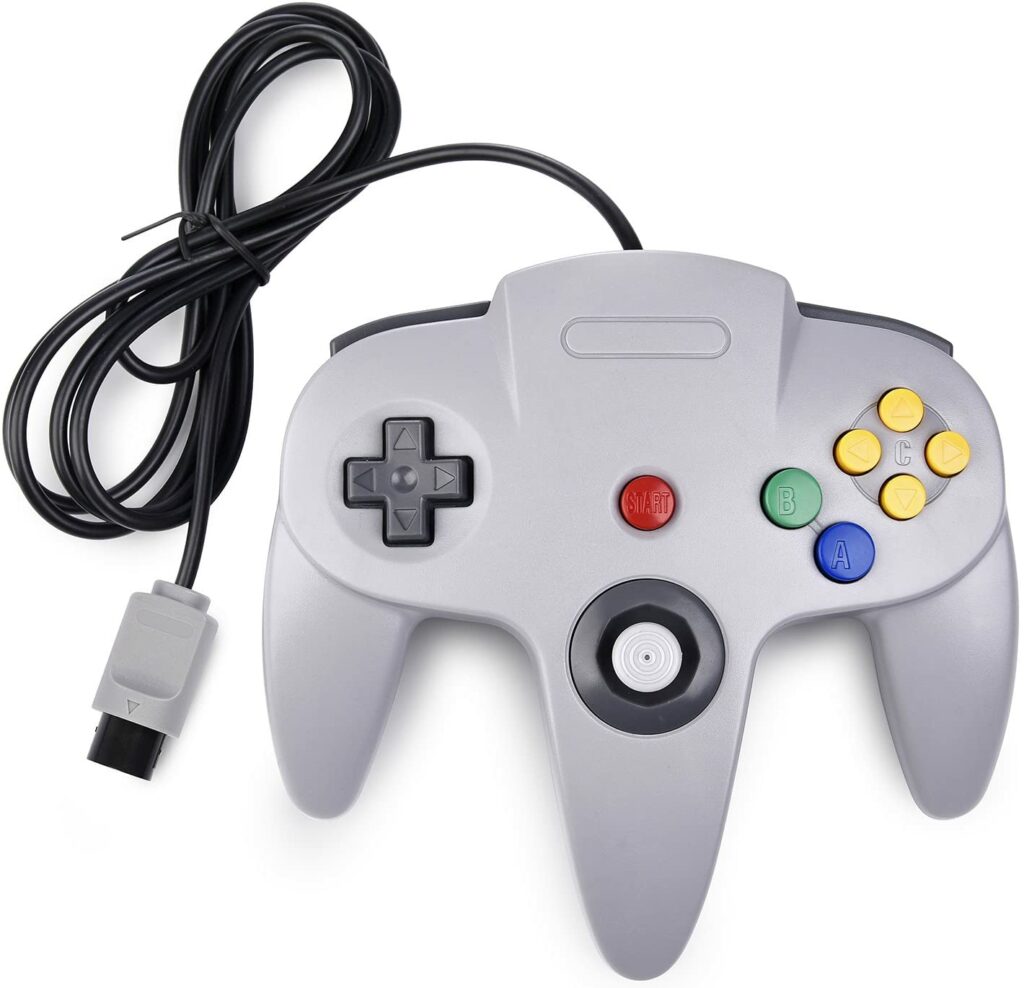 Brand: kiwitatá
Review Price: $13.60
Average Customer Rating: 4.5 stars, out of 739 ratings
Here's the classic controller in all its glory. This is a third-party made controller, and as such lacks the Nintendo branding. Still, there's enough positive feedback on this product that it is a good contender for my top choice in replacement controllers. If you are only looking for a replacement controller that does the job, then this is the best choice.
---
Hyperkin "Captain" Premium Controller for N64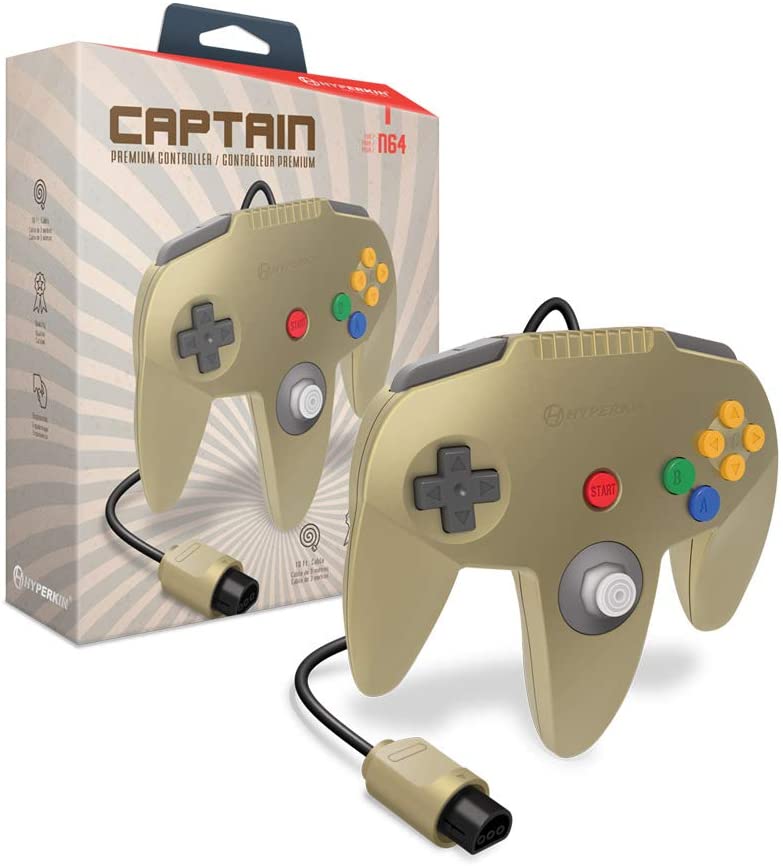 Brand: Hyperkin
Review Price: $23
Average Customer Rating: 4.3 stars, out of 32 ratings
Another classic controller clone. It may lack the high ratings of the controller from kiwitatá, but this one has the Hyperkin brand, so you've certainly got a quality product. This controller also boasts a 10ft long cord, which is something I haven't seen on very many other controllers out there. If you want to be able to play from your couch, then this one is definitely worth a shot.
---
Retro Fighters Brawler64 Next Gen N64 Controller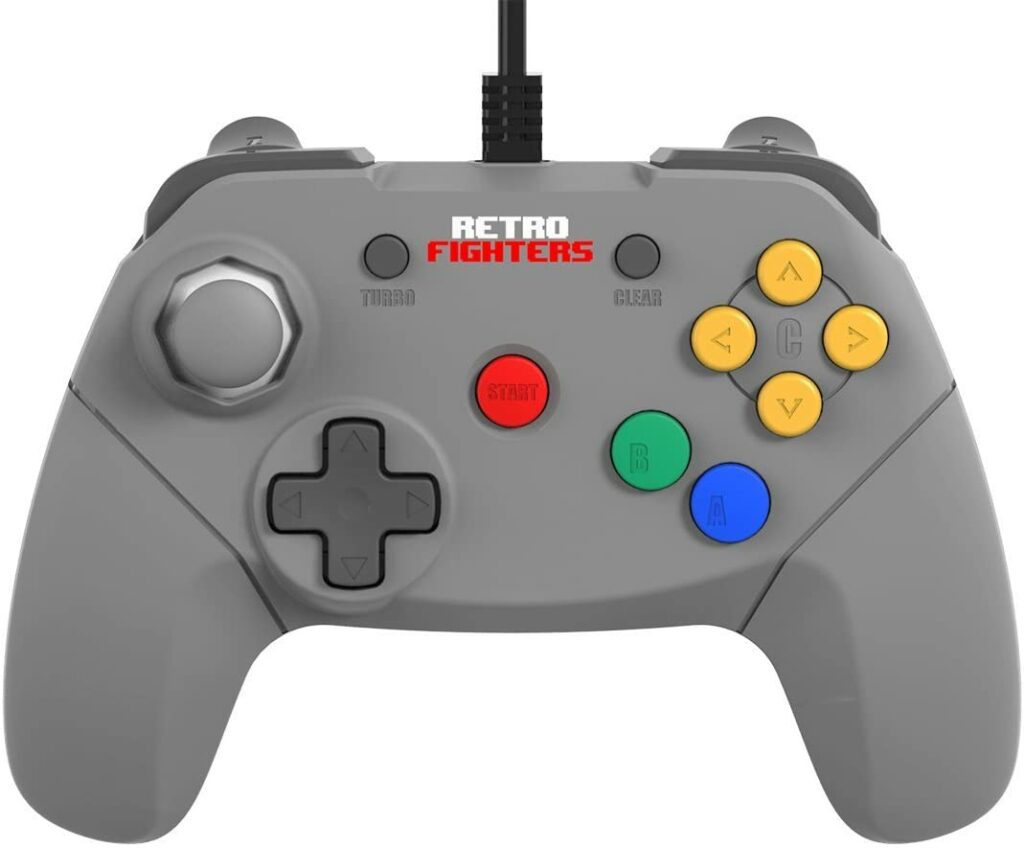 Brand: Retro Fighters
Review Price: $40
Average Customer Rating: 4.7 stars, out of 706 ratings
This is perhaps my favorite out of this list. This one looks and feels just like the Nintendo Switch Pro Controller, so if you are used to playing on the Switch, you'll feel right at home with this controller. The ergonomic feel of this one is much better than the original, and the joystick feels great and responsive.
You can read my review here.
---
Hyperkin "Admiral" Premium BT Controller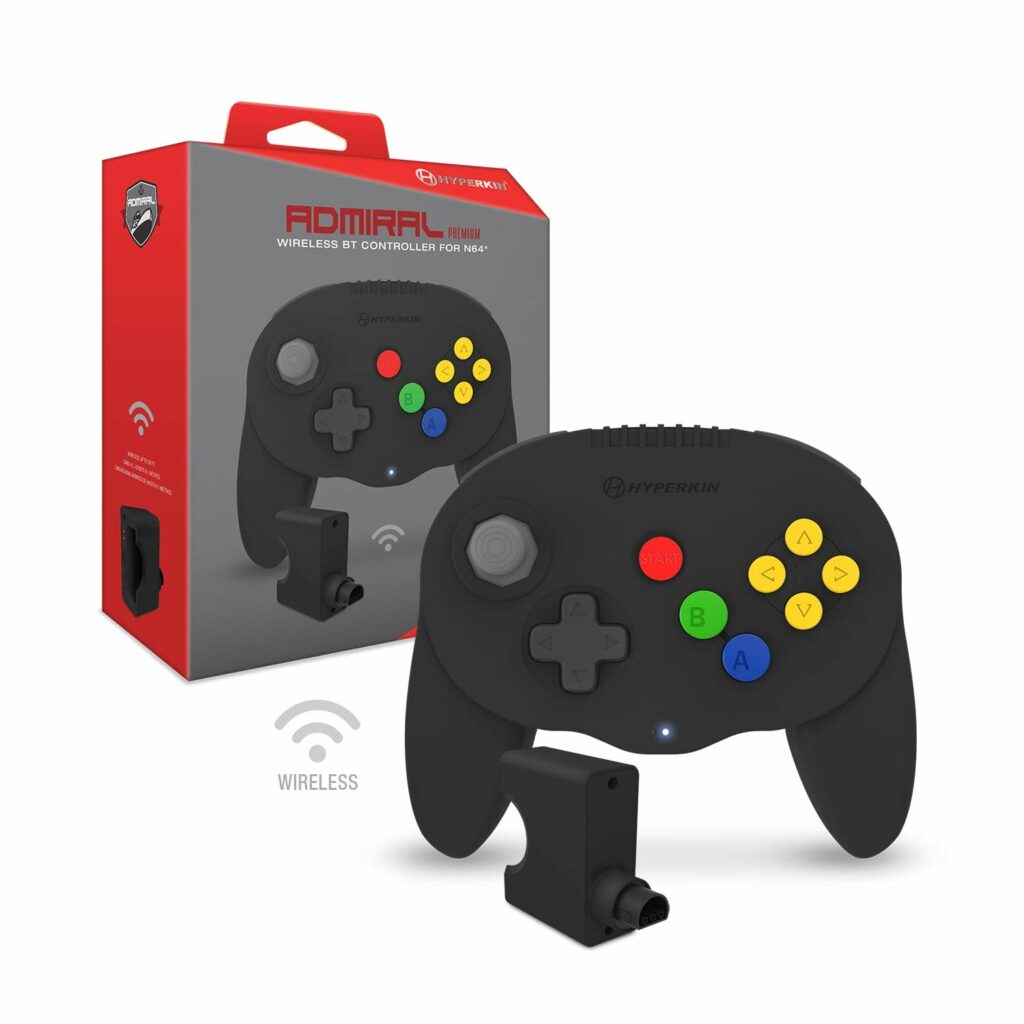 Brand: Hyperkin
Review Price: $40
Average Customer Rating: 4.4 stars, out of 317 ratings
Another sweet controller from Hyperkin, the Admiral is a step up from the Captain model mentioned earlier. Powered by Bluetooth, this is a wireless N64 controller that packs about 6 hours of gameplay. In spite of its wireless capabilities, it can still read memory cards using the special controller dongle that plugs into the console. This controller does not support rumble, unfortunately
---
Warrior 64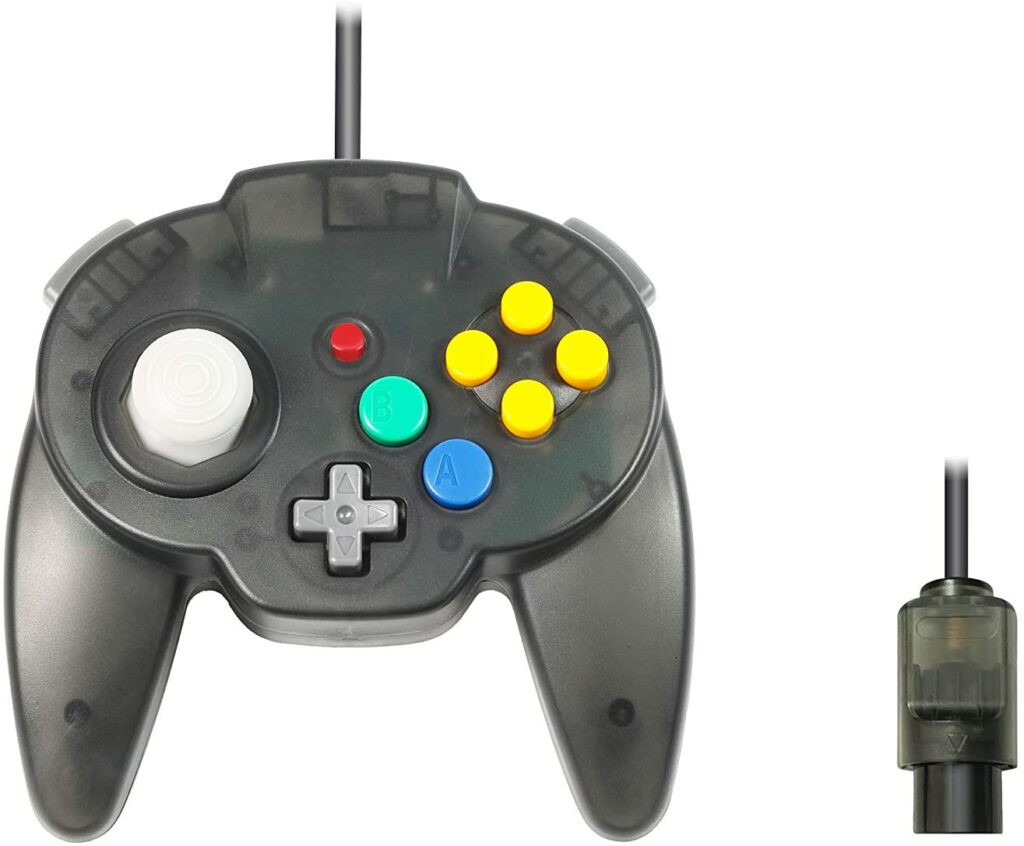 Brand: IntecGaming
Review Price: $20
Average Customer Rating: 4.7 stars, out of 74 ratings
To be honest, this controller looks a little goofy with the D-Pad being situated right in the middle of the controller. But in the end, it is a small, compact controller that still does everything the original controller can. If you're just looking for a cheap replacement that still is more ergonomic than your older controller, this one is worth a try.
---
Anyways, I hope this post helped you with your controller troubles. Have you used any of the above? If you have any questions or thoughts to share on this post, feel free to leave a comment down below!
Best of luck, and as always, have fun!
~Ken