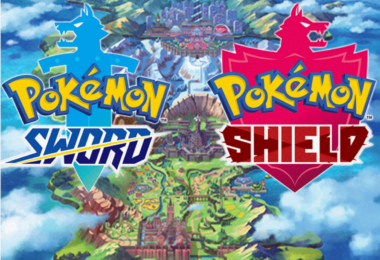 GAME INFO
---
Platform: Switch
Publisher: The Pokémon Company, Nintendo
Developer: Game Freak
Genre: RPG
Release Date: November 15, 2019
ESRB Rating: Everyone

---
About the Game
"FORGE A PATH TO GREATNESS"
Begin your adventure as a Pokémon Trainer by choosing one of three new partner Pokémon: Grookey, Scorbunny, or Sobble. Then embark on a journey in the new Galar region, where you'll challenge the troublemakers of Team Yell, while unraveling the mystery behind the Legendary Pokémon Zacian and Zamazenta! 
Explore the Wild Area, a vast expanse of land where the player can freely control the camera. Team up with three other players locally or online in the new co-op Max Raid Battles, in which players will face off against gigantic and super-strong Pokémon known as Dynamax Pokémon.
Playing Sword and Shield is like stepping into a world I haven't seen since my childhood days. After about 20 years of handheld Pokémon gameplay, we finally get to see a flagship game on a console!
---
Screenshots
---
Reviews
---
Pokémon Sword and Shield Game Guides
---
Pokémon Sword and Shield News
---
Articles on Pokémon Sword and Shield
---
Related Products
Please note that some external links on this page are affiliate links, which means if you click them and make a purchase, we may receive a small commision. Please read our Affiliate page for more details.
---